Our Typical Investment
The First Step to A Strong Financial Future!
TaylorMarie's EASY TO OPERATE, MOBILE POP-UP RETAIL SHOP is ideal for those that like fashion and working with senior women. Because our events are FREE TO THE FACILITY, they are EASY TO BOOK plus typically see HIGH VOLUME and HIGH MARGINS.

Including your franchise fee and all associated expenses, the total estimated initial investment to establish a TaylorMarie's franchise can be less than $104,000. This total estimate includes the complete cost of your business systems, training, initial inventory, your cash reserve as well as miscellaneous first year business expenses.



Ideal TaylorMarie's Candidate



If you enjoy fashion and find working with senior women rewarding, then you'll love TaylorMarie's! Ideal TaylorMarie's franchise owners have a willingness to follow proven systems, are confident, self-motivated, have strong general people skills and have a desire for unlimited personal growth. Retail experience is not required but is a plus. Those that are well-suited for our unique mobile retail clothing stores, find scheduling TaylorMarie's events provide them with a great LOW OVERHEAD and HIGHLY EFFICIENT business. They also find that our fashionable women's clothing and accessories events are well received by the following broad base of local facilities:


Senior centers
Assisted living centers
Churches
Country clubs

Community fundraisers
The continuing services, or "royalty fee" is 6% and entitles you to use the TaylorMarie's service mark, use of our distinctive system, marketing assistance, ongoing business development, counseling and other benefits that come with being a TaylorMarie's franchisee.

If you have sales ability, possess basic business skills, confident and determined, are proper motivated to build your own business and feel you are adequate funded, then we at TaylorMarie's would love to speak to you.

CONTACT US TODAY... our communications and call will be casual, informative, investigatory with absolutely no obligation.



Your Fashion. Your Style. Your Place.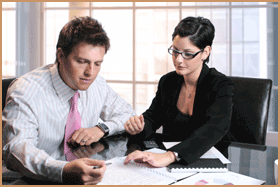 | | |
| --- | --- |
| Estimated Investment Overview* | |
Franchise Fee

$35,000

One-Time Expenses

$6,950 to $35,600

Professional Fees

$3,700 to $8,000

Initial Inventory

$35,000 to $60,000

Capital for Living,
Working, Advertising

$23,000 to $35,000

Total Initial Investment
$103,650 to $173,600
The above Estimated Investment Overview information has been summarized from our Franchise Disclosure Document (FDD). A detail of this estimate is contained therein and all references to such data should be reviewed along with the notes and assumptions provided. Your expenses will vary due to a number of factors including, but not limited to, market conditions, specific location and your personal abilities. This web site and the information contained herein does not constitute the offer or sale of a franchise. An offer and sale of a franchise can only be made through the delivery and receipt of our FDD.